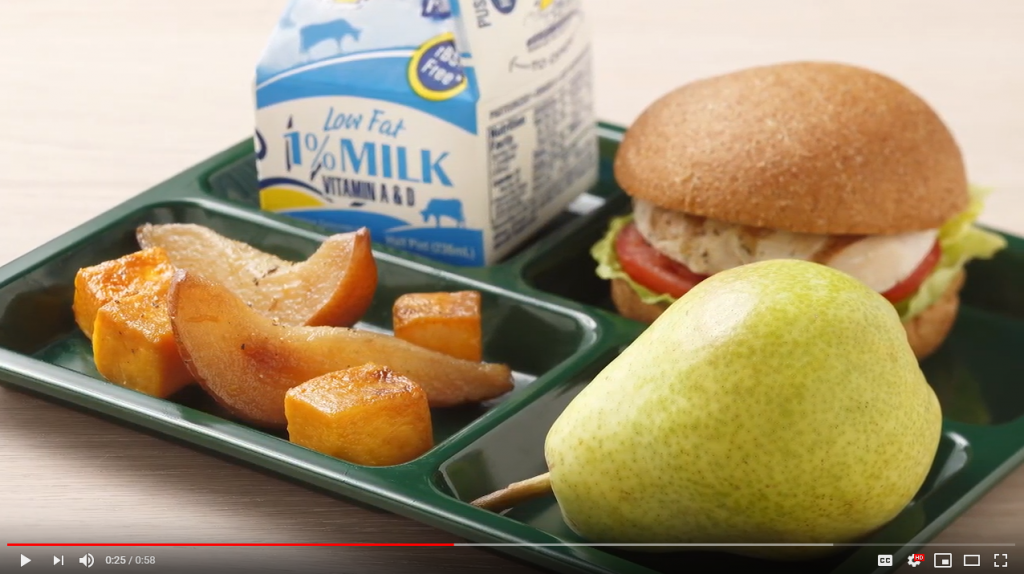 New videos offer simple pear handling tips for school foodservice professionals. Videos are available for viewing here.
PORTLAND, Ore. – July 30, 2019 – With the 2019-20 pear season season just around the corner, Pear Bureau Northwest (PBNW) is ramping up its outreach to foodservice professionals. One of the newest initiatives is a series of tutorial videos aimed at providing pear ripening, serving, and nutritional tips to professionals in schools.
The videos are part of PBNW's continued efforts to create new and exciting pear content, extending into the foodservice area. Across four short videos, viewers are able to learn about the fresh pear industry and growers, pear nutrition facts, tips for ordering and handling pears, and how to prepare fresh pears for a school menu. The videos will be used on the USA Pears foodservice website, and shared with school foodservice professionals in newsletters and at training programs.
"With fresh pears we have learned that a well-trained professional can ensure the best quality fruit is served in schools. Pears are a simple and nutritious fresh food choice for students, and when they are able to bite into a deliciously ripe, sweet and juicy pear, they will ask for more," said Kathy Stephenson, Marketing Communications Director of PBNW. "These tutorial videos are easy and efficient tools to provide school staff with the basic training that it takes to serve the highest quality pears every time."
As video continues to grow as the dominant form of media in the digital landscape, PBNW is investing resources into developing content that is fresh, engaging, and forward-thinking. This includes industry-facing training and education videos.
The videos are available to watch here. If you would like a download of any video please email Neil Ferguson: nferguson@usapears.com.