Organization launches easy-to-enter-display contest
PORTLAND, Ore. – January 19, 2021 – Can you feel it? Pear love is in the air! Pear Bureau Northwest (PBNW) is pleased to introduce a turn-key nationwide "Aisle of Red Pears" (Say it out loud!) display challenge open to retailers of all sizes in the U.S. and Canada, coming just in time for the health-focused months in the new year.
The challenge is simple to enter, with all entries receiving a $25 gift card. To enter, retailers just upload a photo of an eye-catching, 12-square-foot display of red Anjou pears. That's it! In addition to all participants receiving a $25 gift card, a $500 GIFT CARD for every 50 qualified entries will be randomly selected, with up to ten awards to be awarded.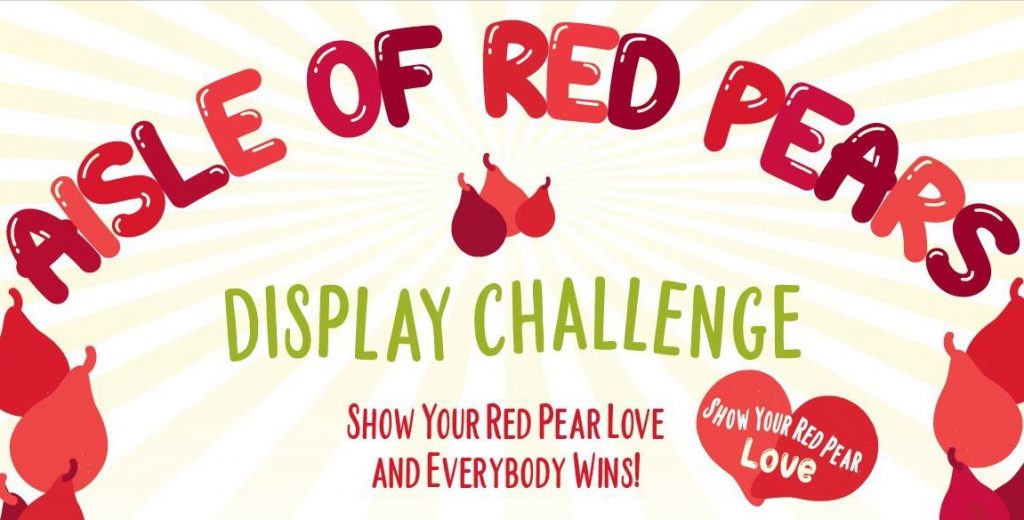 "For most shoppers, pears are an impulse purchase, so eye-catching displays are a key strategy in boosting pear sales," said Kevin Moffitt, President and CEO of PBNW. "The Aisle of Red Pears display challenge is geared to show off one of the beautiful varieties grown in the Northwest, which doesn't always get the love it deserves. We have made it simple to enter and everyone is an immediate winner with a great chance to be a big winner through the random draws."
For complete rules, promotional flyer and entry form, visit
http://trade.usapears.org/display-challenge/
. Aisle of Red Pears point of sale (POS) materials are available by request and of course, stores are welcome to generate their own display materials as well.