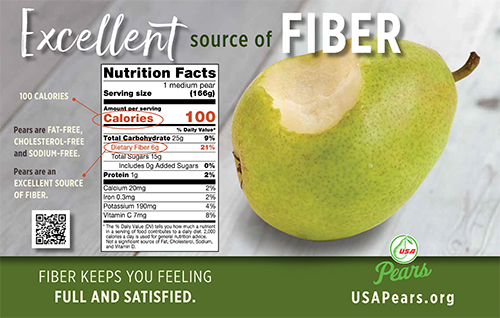 Resources to Make Your Job Easier
We know your schedule is stacked from Monday through Friday—and we want to help lighten the load. Browse our available resources for retail RDs below.
Check out this link for lots of pear knowledge, pear nutrition facts, and materials that we can share with your shoppers and social media.
This kit provides some great ideas for sharing pear content to social media. We can help create custom materials.
Looking for high-resolution images or more information? 
Contact Kathy Stephenson with our nutrition communications team at kstephenson@usapears.com.